Interview
Anastasia Garadnay
Today we are meeting Anastasia Garadnay fashion and entertainment Illustrator creating fabulous vibrant illustrations. We love her very individual style. She is smart and original in her findings, catches the rhythm of runway and backstage moments. Anastasia Garadnay/NASTAKO/ Born in Moscow. Lives in Hungary. Education architectural. Sign: Scorpio. Instagram: @nastalko Web: www.nastako.pro
a : Anastasia Garadnay
I draw since I remember myself. When I was in Primary school I spent time watching historic movies and drawing dresses I saw on the screen. I had full draw collection of dresses of Scarlett O'Hara in "Gone with the Wind"!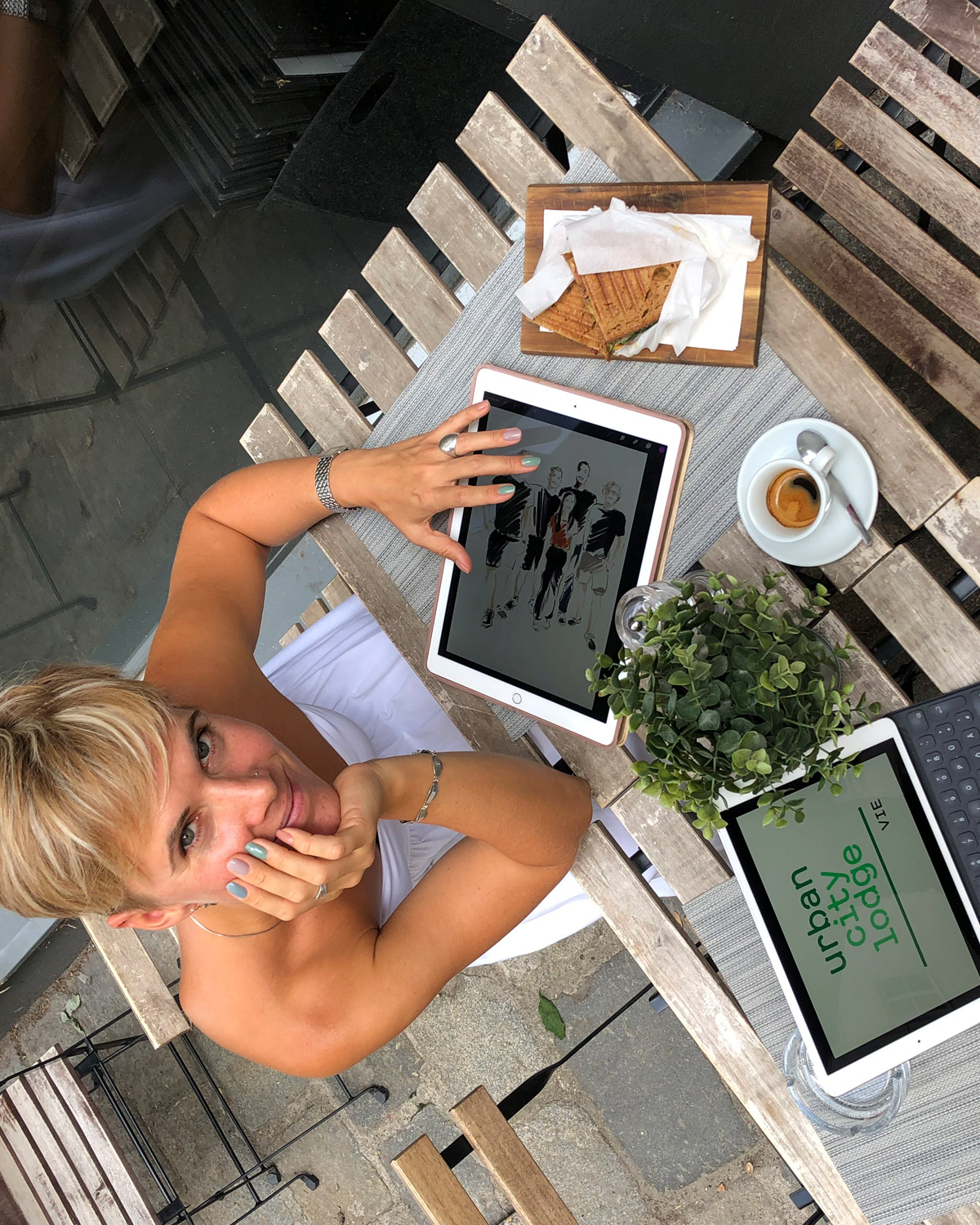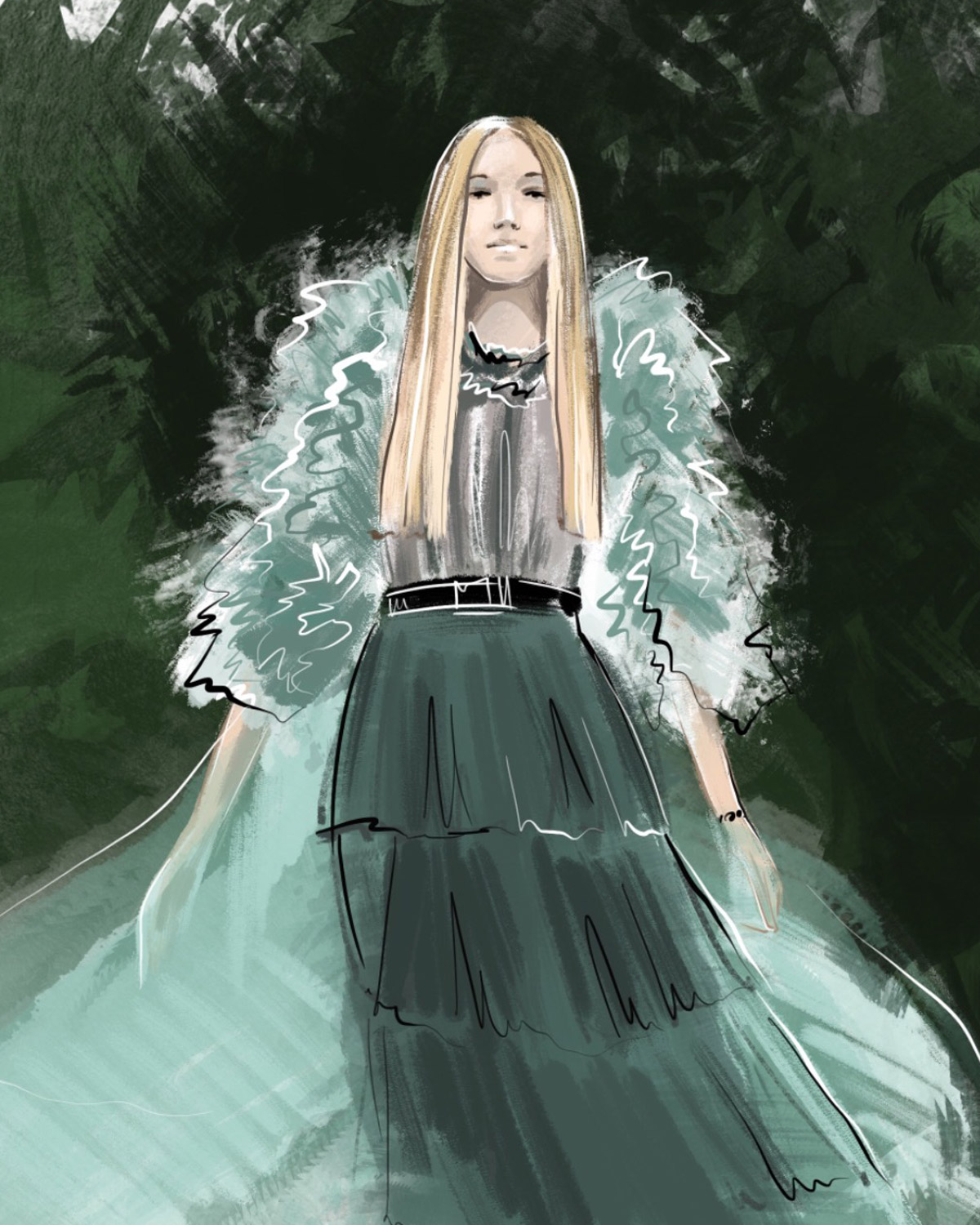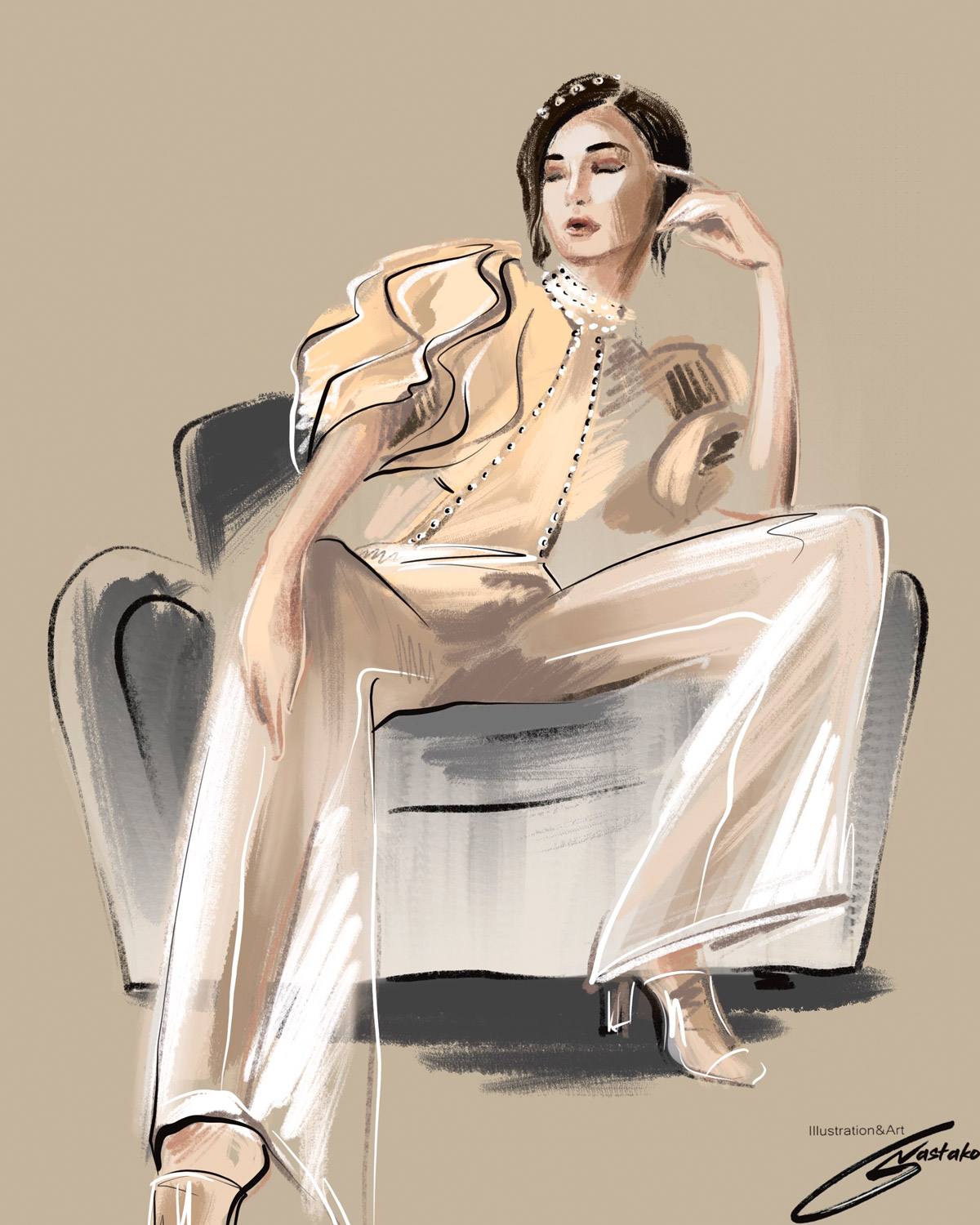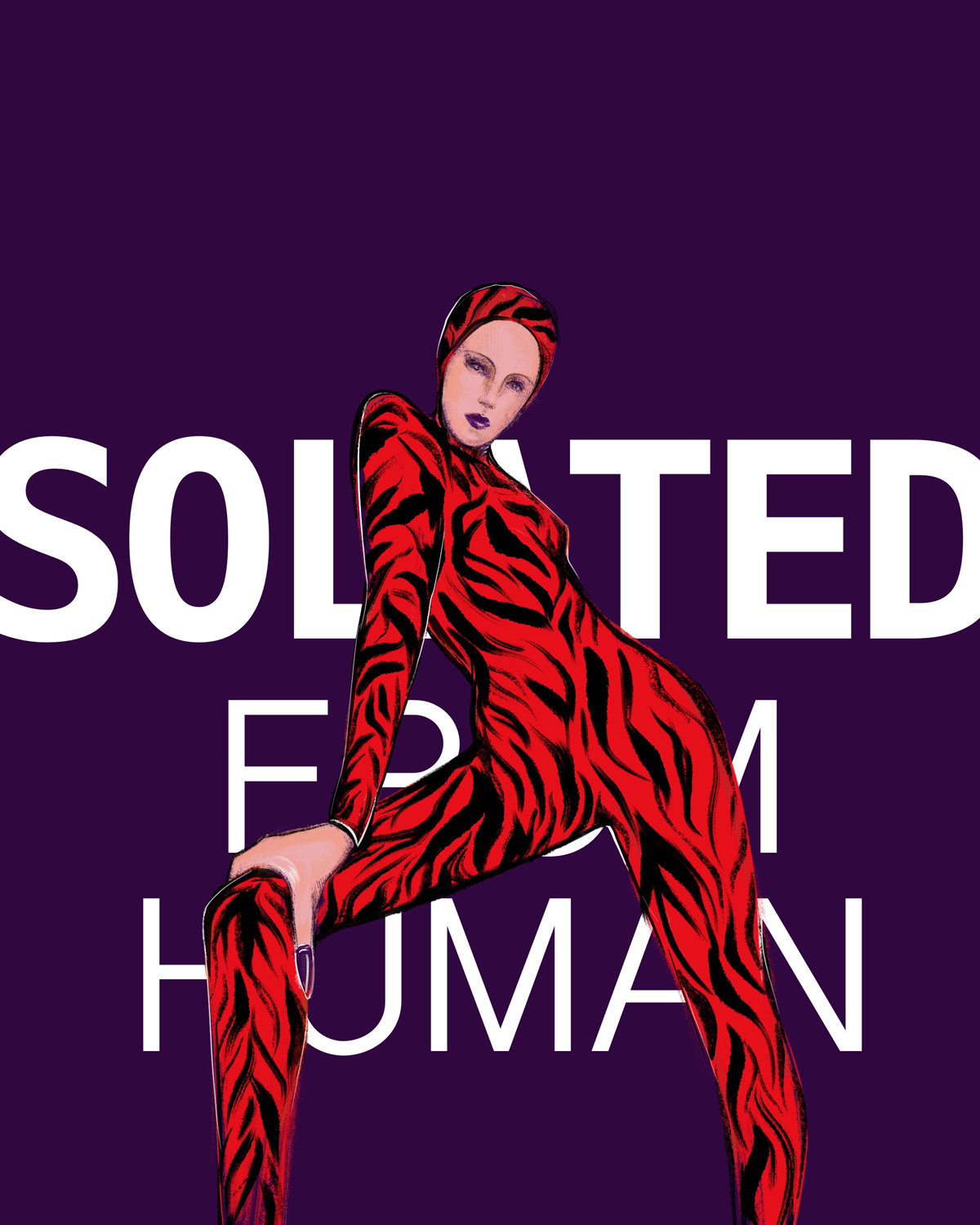 a : Anastasia Garadnay
Good question! (laughing) Definitely fashion! I admire human beauty of any age and skin color. And what can emphasize it if not fashion. So here I am drawing people in fashion clothes. I draw in both techniques - on paper and digitally. I really love digital illustrations. It makes me faster in creating the image and I can do it wherever I am if my IPad is with me. Even during coffee time in the city center. If I draw on paper (what happens quite rare nowadays, I even start missing it) I love to work with inks most of all.
a : Anastasia Garadnay
(smiles) Sometimes I don't. I am horrible in time scheduling. It's not made for creative people. Sometimes I don't sleep at night to finish the drawing. And my kids are quite adult and self-dependent, they know that mom needs to work so they help me with housekeeping and even cooking. They cook better than me for sure
a : Anastasia Garadnay
Oh, I love this story! I met with Yulia at Serbia Fashion Week 3 years ago but that time we were just introduced to each other and nothing else. Later I made a sketch about Yulia and she posted it on her Instagram with words that she had been drawn not once but I caught her the best. Of course I was pleased! We started to communicate, talk on phone and it turned into friendship. We are both Scorpio and have similar sense of humor which connects people very well, you know. Yulia was launching Fashion Vibes already and I became their official partner. I am happy to work with this platform. I am sure it has great future!
a : Anastasia Garadnay
Trends.. They are changing too fast .You start to love something and it's already not trendy. If seriously I love French fashion because they keep tradition complementing it with modern vibes, American for emancipation and spirit of freedom. I love Scandinavian way of thinking, they have a lot of young and promising designers.
a : Anastasia Garadnay
For myself? I don't follow any trends. How I dress depends on my mood.
a : Anastasia Garadnay
It's hard to explain what inspires me the most… Colors and shapes maybe. I see fashion shows in stains of colors combined between themselves. Yeah, my world is very motley
a : Anastasia Garadnay
NO! In my case it makes me more motivated!
a : Anastasia Garadnay
Don't think... Laziness yes, but crises no. I love to draw and when I start I always enjoy the process.
a : Anastasia Garadnay
My customers of course and my mom ;). As an illustrator I do commissions for designers, brands, magazines, boutiques, individual portraits and sketches. So my work has to satisfy needs of customers. But when I make not committed artwork I simply don't need anybody's opinion. Art is subjective. You don't like my art – ok, fine. You want to talk about that? – Not with me, please!
a : Anastasia Garadnay
I didn't plan to become a writer (I already have two professions: architect and illustrator) but it would be definitely a fairytale with happy end!
a : Anastasia Garadnay
To be surrounded with people you love and to do what you love.
a : Anastasia Garadnay
To work with Vogue. To visit all big 4 Fashion weeks and Copenhagen one. To open event illustration agency.
a : Anastasia Garadnay
Keep your sense of humor and do every day something you enjoy!