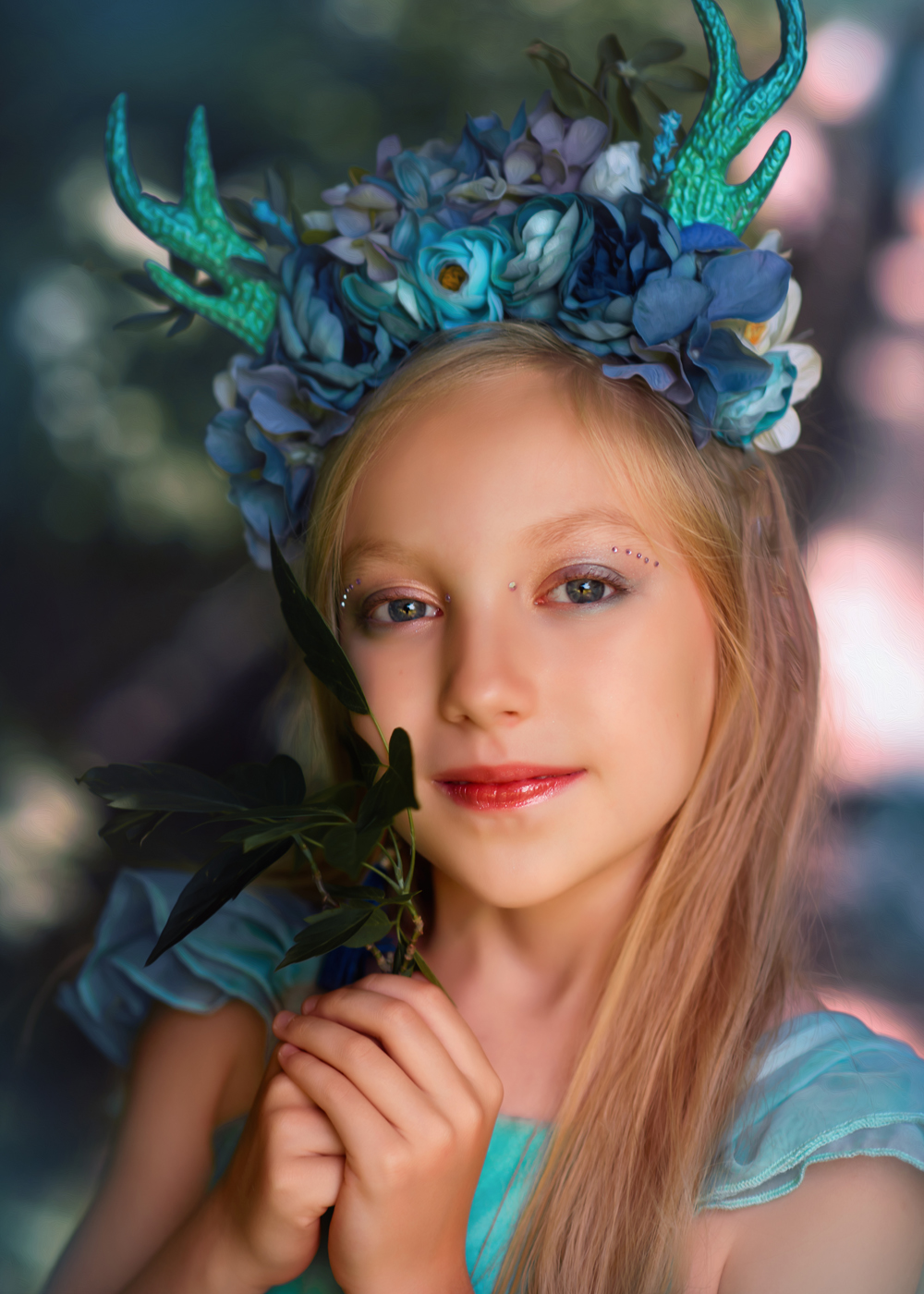 Varvara
Varvara is a versatile and responsible girl. She's in the second grade. In addition to school, Varvara goes to a sports school for basketball classes, plays the piano and always looks forward to art school lessons. She also loves active and board games, playing lego, traveling and shooting tik tok videos. She has experience participating in fashion shows and in advertisements for social networks. Varvara's biggest dream is to save up money to buy a house in order to get a big fluffy dog.
Страна: Россия
Возраст: 7 лет
Опыт: 1 год
Рост: 130см / 4'3"
Вес: 23 кг
Бедра: 63 см
Город: Ростов-на-Дону
Грудь: 61 см
Длина волос: Длинные
Размер обуви: 33 EU
Талия: 59 см
Тип лица: Овальное
Цвет волос: Русые/светлые
Цвет глаз: Серо-голубые
Описание
Добро пожаловать на наш бесплатный онлайн каталог. Цель нашего проекта - помочь профессиональным моделям, фотографам, стилистам, визажистам, актерам и блоггерам получить достойную работу в лучших проэктах.
Мы делам весь процесс максимально простым и понятным, а главное бесплатным. Вы сможете получить работу, новое сотркдничество учавствовать в кастингах, или вас заметят правельные люди , которые ищут именно Вас!
Правила просты, регистрируйтесь, заводите ваши акаунты, правильно заполняйте все поля а так же будте внимательны к фотографиям, загружайте только качественные фото. Мы желаем вам удачи и благодарим!
Правила просты, регистрируйтесь, заводите ваши акаунты, правильно заполняйте все поля а так же будте внимательны к фотографиям, загружайте только качественные фото. Мы желаем вам удачи и благодарим!
Send a message
Collection SS24 RUNWAY SHOW 21-22 SEPTEMBER during Milan Fashion Week
Send request
Пожалуйста правильно и внимательно заполняйте все поля, мы обязательно свяжемся с вами в ближайшее время!
Our contacts
Вы можете задать интересующий вас вопрос по сотрудничеству или какой либо проблеме.
Copyright @ 2021. All rights reserved