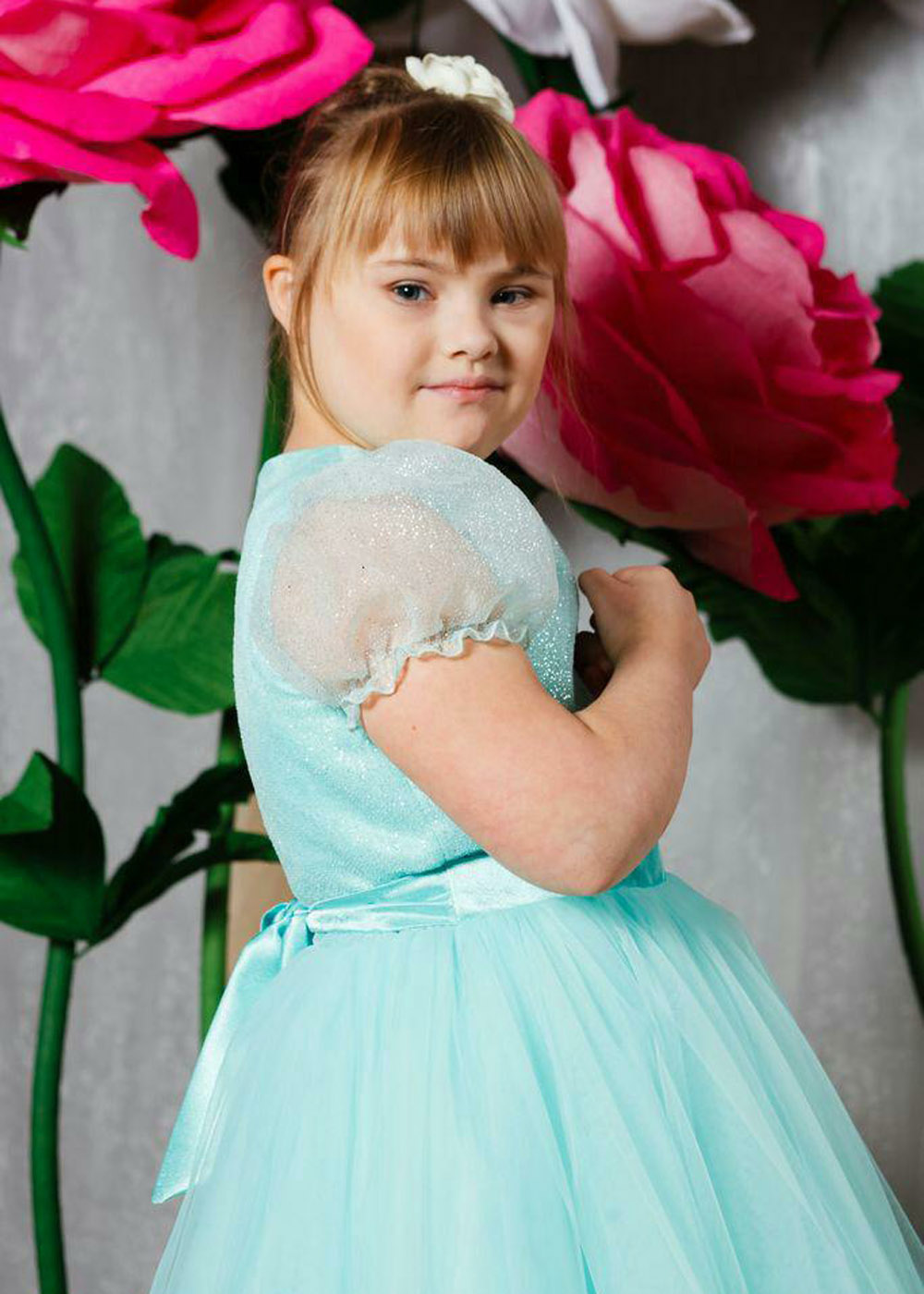 Elizaveta Churikova
Elizaveta was born on April 6, 2008 in Kazan. She has the title Little Princess of Tatarstan 2017. Princess Heart of Gold. Lisa is an officially recognized children's catwalk model with Down Syndrome since 2019. In 2019, she participated in the children's day of the Venice Carnival.He is engaged in dancing, swimming, Taekwondo. He likes to perform at charity concerts. Likes to travel. Dreams of meeting Madeleine Stewart, Marian Avila.
Страна: Россия
Возраст: 13 лет
Опыт: 4 года
Рост: 140см / 4'6"
Вес: 40 кг
Бедра: 80 см
Город: Казань
Грудь: 80 см
Длина волос: Длинные
Размер обуви: 31 EU
Талия: 70 см
Тип лица: Круглое
Цвет волос: Венецианская блондинка
Цвет глаз: Голубые
Описание
Добро пожаловать на наш бесплатный онлайн каталог. Цель нашего проекта - помочь профессиональным моделям, фотографам, стилистам, визажистам, актерам и блоггерам получить достойную работу в лучших проэктах.
Мы делам весь процесс максимально простым и понятным, а главное бесплатным. Вы сможете получить работу, новое сотркдничество учавствовать в кастингах, или вас заметят правельные люди , которые ищут именно Вас!
Правила просты, регистрируйтесь, заводите ваши акаунты, правильно заполняйте все поля а так же будте внимательны к фотографиям, загружайте только качественные фото. Мы желаем вам удачи и благодарим!
Правила просты, регистрируйтесь, заводите ваши акаунты, правильно заполняйте все поля а так же будте внимательны к фотографиям, загружайте только качественные фото. Мы желаем вам удачи и благодарим!
Send a message
Collection SS23 RUNWAY SHOW 20-23 SEPTEMBER during Milan Fashion Week
Send request
Пожалуйста правильно и внимательно заполняйте все поля, мы обязательно свяжемся с вами в ближайшее время!
Our contacts
Вы можете задать интересующий вас вопрос по сотрудничеству или какой либо проблеме.
Copyright @ 2021. All rights reserved