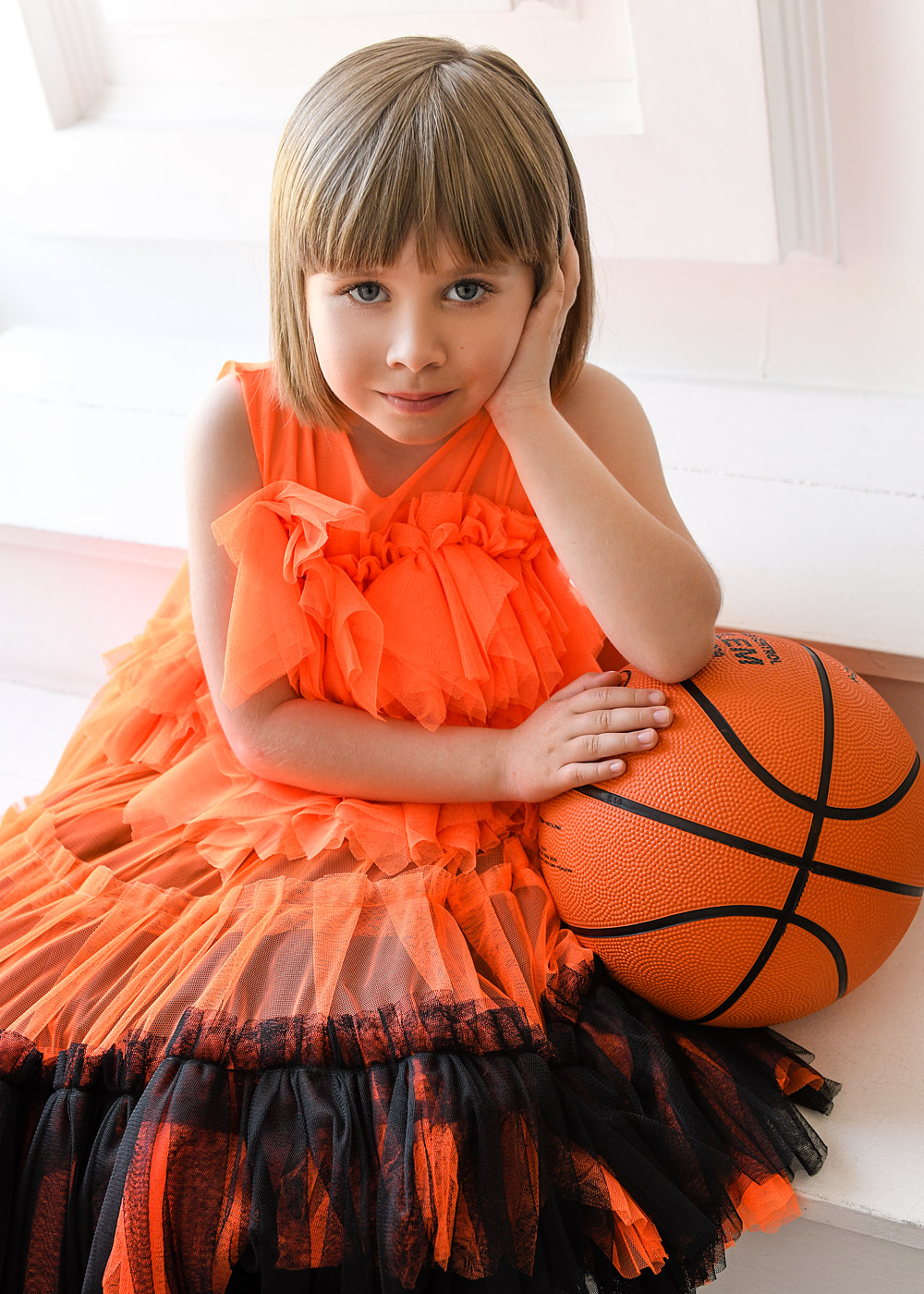 Burmistrova Kristina
Model school: Lola Kids Models Agency, Ukraine. Participant of the different fashion shows, such as: Milan Fashion Week , EFU, 2019; Digital Fashion Week Milan 2020, Ukrainian Fashion Industry awards 2019 for designer BY_VEL; Ukrainian kids fashion Day and many others. Winner of the photo project Miss Photo UA 2020 in nomination the choice of the partner. Was published in Ukrainian magazines such as: # Oval kids, Monet, Podium real, Top 100 kids, Natalie, Little Photo model of the Ukraine and others.
Страна: Украина
Возраст: 6 лет
Опыт: 3 года
Рост: 120см / 3'9"
Вес: 22 кг
Бедра: 64 см
Город: Киев
Грудь: 60 см
Длина волос: Короткие
Размер обуви: 29 EU
Талия: 58 см
Тип лица: Овальное
Цвет волос: Светлые
Цвет глаз: Голубые
Знание языка: Английский Русский Украинсий
Описание
Добро пожаловать на наш бесплатный онлайн каталог. Цель нашего проекта - помочь профессиональным моделям, фотографам, стилистам, визажистам, актерам и блоггерам получить достойную работу в лучших проэктах.
Мы делам весь процесс максимально простым и понятным, а главное бесплатным. Вы сможете получить работу, новое сотркдничество учавствовать в кастингах, или вас заметят правельные люди , которые ищут именно Вас!
Правила просты, регистрируйтесь, заводите ваши акаунты, правильно заполняйте все поля а так же будте внимательны к фотографиям, загружайте только качественные фото. Мы желаем вам удачи и благодарим!
Правила просты, регистрируйтесь, заводите ваши акаунты, правильно заполняйте все поля а так же будте внимательны к фотографиям, загружайте только качественные фото. Мы желаем вам удачи и благодарим!
Send a message
Collection SS23 RUNWAY SHOW 20-23 SEPTEMBER during Milan Fashion Week
Send request
Пожалуйста правильно и внимательно заполняйте все поля, мы обязательно свяжемся с вами в ближайшее время!
Our contacts
Вы можете задать интересующий вас вопрос по сотрудничеству или какой либо проблеме.
Copyright @ 2021. All rights reserved